Although Valentine's Day is not usually associated with zombies, who says zombies can't feel love?!
Maybe for once, you should try to hug a zombie instead of just trying to decapitate them!
Show a little love, damn it! Zombies are people too, you know! (Not!)
Actually, as you probably know, zombies can't feel anything so showing your affection towards them could just lead you to joining their ranks a bit too soon.
Instead, express your affection towards someone you know is still among the living and capable of showing emotions.
But no one says you can't express your love zombie style!
So, this Valentine's Day, show some love using one of these cards:
Update: More Valentine's Day cards you can purchase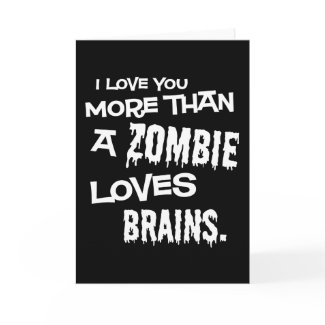 More Than A Zombie Loves Brains Greeting Card
by
koncepts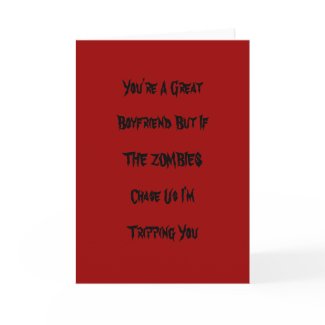 Funny Zombie Valentine Card
by
LetThemEatCupcakes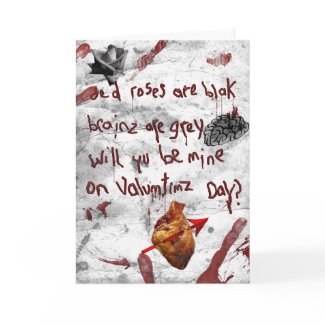 zombie valentine peom card
by
willagher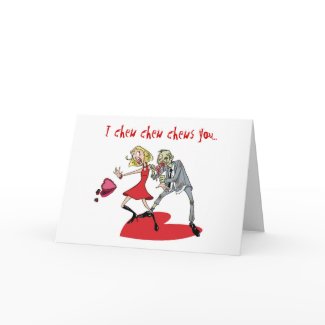 Zombie Valentine Greeting Cards
by
CreativeMouse
Other Posts You Might Like